Future Events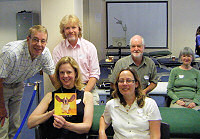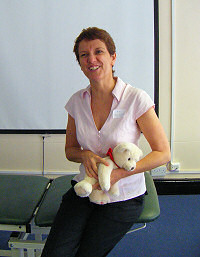 CPD Seminar: 'Dementia - avoiding or delaying the onset and can cranial therapy have a role?' - 4th November 2023
10am - 12pm over Zoom
Facilitator: Brian Isbell
The ICrA offers seminars (2 hours learning with others) for members over Zoom. Participation in these seminars is free for ICrA members.
Please email Carole Smith on cesmith255@btinternet.com to confirm you wish to attend.
Synopsis of seminar: What is dementia and associated symptoms. The diagnosis, occurrence and factors that increase the risk. Types of dementia including: reversible, Alzheimer's, vascular, and Lewy bodies. The potential role of β-amyloid protein in Alzheimer's. The hazard of insulin sensitivity. Therapeutic approaches including: dietary, the importance of sleep, antioxidants, B vitamins, curcumin and zinc. Ultra-processed foods and dementia. The use of herbal medicines and physical & mental exercise. A general discussion on cranial therapy - does it have a role in the delaying or avoiding the onset of dementia?
Brian Isbell, BSc, PhD, DO completed a BSc in Chemistry with London University and a PhD in Biophysics with the Medical Research Council and taught biomedical sciences in medical schools and colleges for over 25 years. In 1993 he completed his training in osteopathy and naturopathy. For 20 years Brian was a Head of a university department, where he managed the largest scheme of degrees in Complementary Medicine in Europe.  Brian has carried out clinical research and published over 30 papers on topics including the evaluation of effectiveness of complementary therapies and developing educational provision in complementary medicine.  For over 25 years he practiced as a craniosacral therapist and osteopath in the NHS, private practice and a university teaching clinic.
ICrA Autumn Study Day / AGM - 24th September 2023
The guest speaker is Caroline Stone D.O, (Hons), Msc(OST),MEd, MclinEd.
Topic: Headaches, Migraines, Dental-facial Pain
Registration 09:30 for 10.00 to 17.00. Venue is Frazier House (British College of Osteopathic Medicine), Netherhall Gardens (behind Lief House), NW3 5RR. 6 hours CPD.
LUNCH PROVIDED. Please let us know any dietary requirements.
Course fee: £80 for ICRA members; £55 for students; £110 for non-members
About Caroline:
Caroline has been in practice for over 30 years in the UK, Australia, New Zealand and Crete
She is an international lecturer on visceral and osteopathic medicine topics, and an author of books and various published articles
She is a researcher into visceral and paediatric osteopathy, competence and assessment of osteopathy and a keen promotor of non muscular skeletal pain management: Exploring how manual approaches engage with physiology and tissue tensions interact with health dynamics.
Book this event online as:
Member Non-Member Student
ICrA Health Talk Series
Patients expect practitioners, no matter their discipline, to be conversant with chronic health conditions, medical controversies and different therapeutic approaches. When receiving referrals from or making referrals to other healthcare professionals, it is important to be conversant with biomedical and a wide range of therapeutic models. For this reason, the ICrA is offering five series of monthly health talks on the themes of: health priorities, medical controversies, chronic health conditions, different therapeutic approaches and environmental aspects of health.
If you would prefer to book and pay via post or email, click here to download the booking form (135Kb .doc). Booking an event indicates you agree with our Terms and Conditions.