Future Events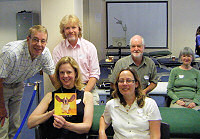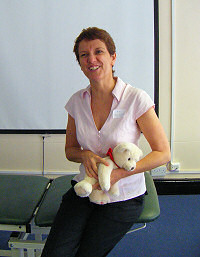 Autumn Study Day - 6th October 2018
Our Autumn Study Day will take place on the 6th October 2018.
The course presenter is Viola Sampson BSc RCST BCST
"The overlooked organ: the human microbiome"
Astonishing new discoveries about the communities of microscopic life, found deep within and throughout the human body, have huge ramifications for practitioners in conventional and complementary medicine alike. Disruptions in the human microbiome are now implicated in a multitude of conditions - from digestive disorders to autism, from inflammatory and autoimmune diseases, to cancers and even mental health.
This ground-breaking research is transforming the very basis of our understanding of health and disease. Yet just as its huge significance is dawning on us, we are realising the microbiome is becoming dangerously degraded due to poor understanding, standard medical practices, diet and lifestyle choices. It's time to expand our perceptual fields and relate to the human individual as part of a vast, invisible ecological system - continuous with soil, sea and air.
On this study day, we will explore the scale and significance of microscopic life in human health and the overlooked roles of gut microbes in particular. We will look at how birth and how the first years of life affect the microbiome and therefore lifelong health. A practical session will focus on the microbiome-gut-brain axis - including how bacteria shape our moods and behaviours.
Viola Sampson BSc RCST BCST: As a craniosacral therapist with a special interest in gut health, Viola is passionate about this exciting, emerging field, and committed to offering engaging and accessible course content to complementary therapists, while maintaining a strong foundation in medical research. She draws on her background as a research scientist working with bacteria in laboratory settings, as well as her practical workshops on making richly probiotic foods to replenish the microbiome.
Registration 09:30 for 10.00 to 17.00. Venue is Room L5 in British College of Osteopathic Medicine, Lief House, 3 Sumpter Close, Finchley Road, London NW3 5HR. 6 hours CPD Certificated, open to all practitioners
LUNCH PROVIDED
Course fee: £80 for ICRA members; £55 for students; £105 for non-members
Telephone: 07929 731862, or book this event online as:
Member Non-Member Student
If you would prefer to book and pay via post or email, click here to download the booking form (135Kb .doc). Booking an event indicates you agree with our Terms and Conditions.