About ICrA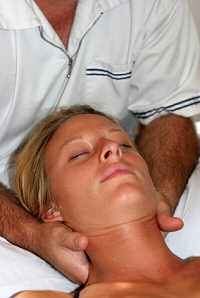 ICrA is a multi-disciplinary, special-interest association of health professionals who include cranial therapy in their practice. ICrA exists to provide CPD and to support, maintain and develop the practice of cranial therapy.
Aims
To provide a forum for members with a special interest in cranial therapy to network, share knowledge and skills, and develop their practice.
To provide a point of contact for professionals, the public and the media who require information about Cranial Therapy practice.
To provide information for practitioners wishing to undertake further training in Cranial Therapy (Note that the ICRA does not accredit courses).
To liaise with the training providers for cranial therapists and the (currently voluntary) regulatory bodies which produce registers of practitioners meeting required standards, and contribute to the development of national regulation of Cranial Therapy via the Cranial Forum.
To run as a not-for-profit organisation; elected officers will supply time on a voluntary basis; any surplus funds will be used to support the aims of the association.
Objectives
To offer opportunities each year for practitioners and others to join the Association as full, associate or student members.
To offer members benefits to members as above.
To make a List of Members available to other practitioners and the public.
To provide networking and CPD opportunities for members each year.
To inform and consult with members about proposed changes at national level in the legal and regulatory framework for healthcare practice.
To support members through advice, exchange of ideas and political representation.
Member Benefits
All members receive:
Networking and CPD opportunities at reduced rates
Regular cranial CPD opportunities
The reports and course materials for CPD events
Newsletters reporting on CPD workshops, national political developments, news and articles
Access to the National Osteopathic Archive at the BSO, London SE1 which holds the Denis Brookes archive of early cranial teachings in the UK
Full Membership also provides in addition:
Use of post-nominal letters : MICRA
Listing of your practice(s) on the ICRA web site
Applications for registration on the Craniosacral Register at the Complementary and Natural Healthcare Council, CNHC, can be made and verified through ICrA (Click here for more information).
Click here to apply for membership
History
In the 1960s, English osteopath Denis Brookes started training osteopaths in the UK and France about cranial osteopathy, following his own pioneering visits to the USA to study with Howard and Rebecca Lippincott, who had set up a study group based on the teachings of WG Sutherland, the osteopath who founded cranial osteopathy. In 1965, inspired by Denis' teaching, Joseph Goodman and William Wright founded the ICrA, and Denis taught early members. It was known at that time as the Cranial Osteopathic Association. As membership grew, increasing numbers of dentists, chiropractors and other therapists joined, hence the name was changed to International Cranial Association. In 2003, due to ill health of founding members Joseph Goodman and Secretary Joan Gazeley, talks were initiated about transfer of the administration to the Association of Osteomyologists. However, few members took this route and the ICrA was almost inactive 2004-2006.
During this period, William Wright continued to represent the ICrA at national level in discussions about the formation of a single national register, the Cranial Forum. In order to be able to continue to represent members in this way and to support the above aims, the Association was re-launched on 20 October 2007 by William Wright and Janine Leach.
The current ICrA Committee is keen to retain the original spirit of sharing knowledge in an open-minded, enquiring and inclusive way, and the informative but relaxed format of meetings.
Click here to read a more detailed history (33Kb pdf)
Further Information
The ICRA is a registered company limited by guarantee (No. 6613102). The Memorandum and Articles of Association are available at the head office.
ICrA is a not-for profit company limited by guarantee.
NOTE: the ICrA is a professional association. It is NOT a regulatory body and does not set standards of entry to the association, or accredit courses, or regulate the standard of practice of cranial therapy by members.