Welcome to ICrA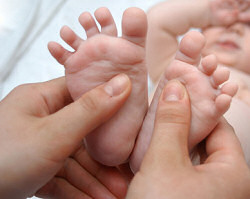 ICrA is a not-for-profit special interest group for health professionals who include cranial therapy in their practice.
ICrA exists to provide CPD and to support, maintain and develop the practice of cranial therapy.
ICrA members include osteopaths, chiropractors, physiotherapists and other health care professionals. We welcome all practitioners and students with an interest in cranial, cranio-sacral therapy or cranial osteopathy.
ICrA is international with contacts in Belgium, Greece and France. We have links to several colleges in the UK, including College of Osteopaths and European School of Osteopathy.
ICrA Spring Study Day - 15th April 2023
The guest speaker is Katherine Uljeka.
Registration 09:30 for 10.00 to 17.00. Venue is British College of Osteopathic Medicine, Lief House, 3 Sumpter Close, Finchley Road, London NW3 5HR.
LUNCH PROVIDED. Please let us know any dietary requirements.
Course fee: £80 for ICRA members; £55 for students; £110 for non-members
Book this event online as:
Member Non-Member Student
ICrA Health Talk Series
Patients expect practitioners, no matter their discipline, to be conversant with chronic health conditions, medical controversies and different therapeutic approaches. When receiving referrals from or making referrals to other healthcare professionals, it is important to be conversant with biomedical and a wide range of therapeutic models. For this reason, the ICrA is offering five series of monthly health talks on the themes of: health priorities, medical controversies, chronic health conditions, different therapeutic approaches and environmental aspects of health.
ICrA is now working with CNHC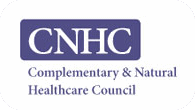 The Complementary and Natural Healthcare Council (CNHC)
CNHC is the UK voluntary regulator for complementary healthcare practitioners that was set up with government support to protect the public by providing a UK voluntary register of complementary therapists. CNHC's register has been approved as an Accredited Register by the Professional Standards Authority for Health and Social Care. This means CNHC has met the Professional Standards Authority's demanding standards. All CNHC registered practitioners are entitled to use CNHC's quality mark which demonstrates a commitment to professionalism and high standards. The public and those who commission the services of complementary healthcare practitioners can choose with confidence, by looking for the CNHC quality mark.
CNHC Registration
CNHC has agreed that ICrA may verify applications for CNHC registration and we encourage members to register in order to gain the CNHC quality mark. The criteria for entry to the register can be downloaded from CNHC web site. Members wishing to register should download a Request to Register Form, to be completed and returned to ICrA by post or email. We will then request further details from you in order to check your eligibility for registration.
To find out more about the CNHC, you may email info@cnhc.org.uk, call 020 3668 0406, or visit www.cnhc.org.uk.
Don't forget to check your advertising complies with ASA guidance
You are strongly advised to ensure that your practice advertising complies with ASA/CAP guidance. For useful advice see the guidance sheet which can be downloaded from the CNHC web site.
ICrA Facebook Page
Our Facebook page is now live. If you have a Facebook account, please 'Like' us to see news and events information in your news feed.